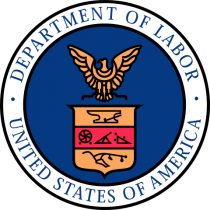 From the New Hampshire Department of Labor official website.
Who pays for my prescriptions?
The insurance carrier will reimburse you for any prescriptions relating to your injury. They have 30 days from receipt of the request.
Can I see my own doctor?
This depends on whether or not your carrier is using a managed care program. If they are, you must choose a doctor within the network. If you are not subject to managed care, the choice is yours.
Can my employer fire me?
It depends on your case and circumstances. There are no job security laws in New Hampshire, but the employer may be required to reinstate you if you are released by your treating physician within 18 months of the date of injury. See RSA 281-A:25-a or New Hampshire Administrative Rule Chapter Lab 504.05 Reinstatement of Employee Sustaining Compensable Injuries.
Do I need an attorney?
Whether you choose to use an attorney is a personal choice. Individuals may seek legal counsel or represent themselves.
How do they figure my workers' compensation rate?
Weekly compensation is based on 60% of your average weekly wage. To determine average weekly wage, gross wages are added together for 26 weeks up to 52 weeks preceding injury, then divided by the number of weeks. If less than 26 weeks, they may use rate of hire.
How long do I have to report my workplace injury to my employer?
Check out our Timeframe for Filing a Claim page for more information on filing your paperwork with the Department of Labor and see our Workers' Compensation Fact Sheet for important information about Workers' Compensation as it relates to injured employees.