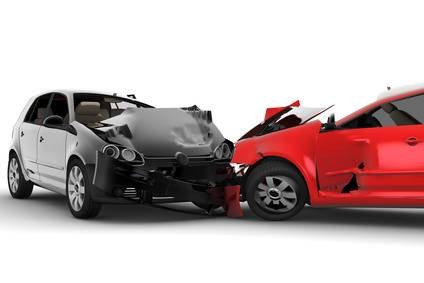 If you were injured in an automobile accident which was not your fault, you may be entitled to payment for your medical bills, damage to your vehicle, pain and suffering, lost wages, permanent injuries, and for other expenses incurred as a result of your injury. But that's only half the story. Usually, victims of car accidents leading to serious physical injuries also have significant lost time from work that puts wages, benefits, and job security at risk.
If you've been seriously injured in an automobile accident which results in lost time from work, medical bills, or lasting injury, you will want to immediately consult with an attorney who is experienced in BOTH injury and employment law to ensure you get the most protection available. An experienced injury/employment attorney will consider all the resources available to address your injury, but also to help you with your loss of income during the healing process.
Victims of automobile accidents which result in serious injury may have the right to recover money damages under their own medical insurance, Workers' Compensation insurance (in the event the injury occurred while you were working), or under your car insurance or that of the other driver, but there's more. You might also have other protections available under short-term disability, long-term disability, disability pensions or Social Security.
An attorney experienced in employment law will be able to guide you during your period of unemployment while you recover from your injuries and give you advice regarding your rights under employment and disability laws that are available for injured workers. If an injury is severe and results in significant time out of work, you will need an attorney to guide you with respect to your rights under the Family Medical Leave Act, your employer sick leave, and your vacation policies. An attorney can also help you to maintain your health insurance.
Serious injuries require serious and experienced counsel. If you've suffered a serious injury in an automobile accident which was not your fault, which results in lost time from work, you will want to consult with an injury attorney who is also knowledgeable in the field of employment law. The last thing you want is to be sent to one attorney for your injury case, another for your employment protection, and a third for your disability claim.
At Rice Law Office our clients' full recovery is our top priority. If you've been seriously injured and have questions, we offer free evaluations for injury and Workers' Compensation cases. You can reach us at 603-528-5299.
Photo courtesy of Flickr user orangesky3 under a Creative Commons Attribution 2.0 Generic License.