You have been injured and you are in pain, the bills are coming, you are missing work, it seems like the doctors are talking in another language and you don't know what to do. To make matters worse, you are getting phone calls now from insurance adjusters, and you are not even sure who they are. Are they from your insurance company or the negligent party's insurance company? They want to take your statement, or maybe, they are offering you money to "settle". What are you supposed to do? On top of it all, your boss is calling and asking when you will be back-you are worried you might lose your job while you are out recovering. It is too much to deal with, and the stakes have never been higher. YOU NEED HELP. You need the consultation and services of a car accident lawyer, an attorney who is experienced in personal injury cases.
Nearly 17,000 car accidents are reported every day to local authorities in the US, and human error is the number one reason for those accidents. These accidents result in injuries, medical bills, lost wages, pain and suffering and even permanent disability or death. Sure, there is insurance available in most cases, but the problem is automobile insurance companies are in business to make a profit. So, they hope for safe drivers and fight to pay as little as possible when an accident does occur. This is true even with legitimate claims.
If your injuries or those of your loved ones are serious, the last thing you want to do is cut through reams of red tape and fight with insurance adjusters in order to get the compensation to which you are entitled. While it is certainly possible to represent yourself, the cards may be stacked against you, and odds are that you will not be able to collect a fair amount from the other party's insurance company, if you go it alone.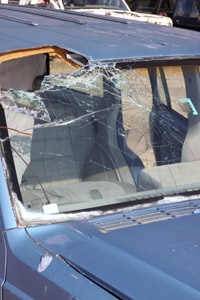 There is help available, and you don't have to be rich to afford it. At Rice Law Office PLLC, we believe our client's number one priority after a car accident or injury should be to get better and get their life back. That means our job is to fight for our clients to get all the protections they need and deserve. We take an aggressive and global approach to injury claims, looking at all the avenues for recovery. We know injuries affect more than people's health. They threaten their family, their job and their security. There are many ways to protect the injured person. We consider everything from the primary insurance claim to the available employment protections and disability coverages, and then we fight to get every benefit out there. We believe careful consideration and personal attention wins cases, but more important, they serve our clients in the way they deserve.
At Rice Law Office, we offer FREE PHONE CONSULTATIONS for car accident and injury cases. We also offer contingent fee agreements in many instances.
If we take your case on a contingent basis, your attorney fees will be paid out of the final settlement or court award resulting from your accident or injury. In a contingent fee arrangement, you are not expected to pay our attorney an hourly rate for services. Essentially, the lawyer gets paid only if and when you get paid. This is all written down for you, so there is no misunderstanding about the fees you will be charged or how much your case will cost.
Our team will help you through this difficult time, providing support by dealing with the insurance companies, attorneys, and other accident parties. This allows you to focus on what is important-getting better and getting back to your life. Rice Law Office provides tough and compassionate representation, directed at moving your case forward and obtaining full compensation for you and your family. Car accidents and injuries have a devestating impact on individuals and families and cause pain and stress to more than just the victim. We cannot take all that away, but we will fight to get every dollar allowed by law and work to resolve your accident case faster with less stress and less anxiety.
If you've been in a accident, call Rice Law Office now for a free, no obligation telephone consultation with an experienced accident lawyer at (603) 528-5299, or contact us here.